Welcome to BattleBonk! Project Status:
Semi-Active


Current Build:

v1.3.1.0 Beta


Release Date:

2022.07.07
- BattleBonk Development on Hold -
(see 2022.07.18 Blog entry)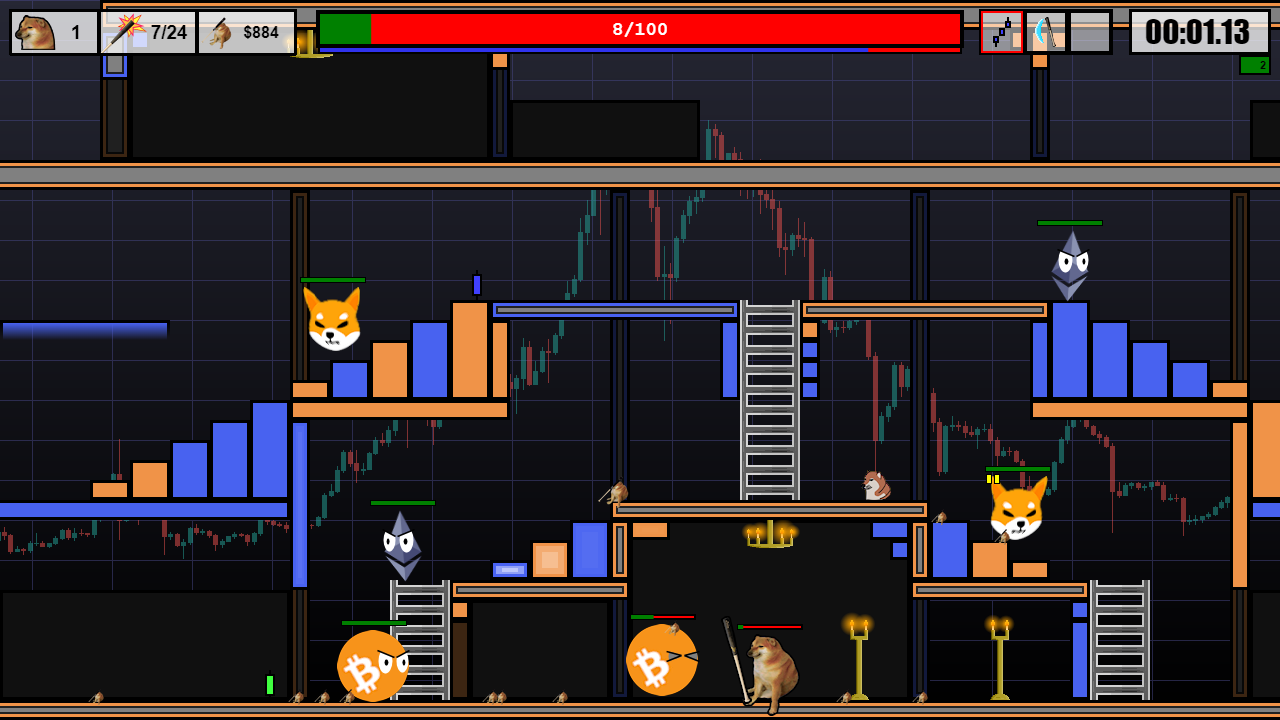 Overview
BattleBonk is a free-to-play single player web-based game with a DogeBonk/Crypto-asset theme.
The game requires you to progress through different stages, all the while overcoming many waves of mobs; each wave escalating in difficulty.
In addition to the campaign modes of varying difficulty, there is also a Horde mode in which the player must survive as long as possible against unlimited waves of mobs.
You will take on the role of Cheems, and swinging his powerful bat you'll bonk every enemy that dares cross your path!
Mobile/PWA Support
As of v1.3.0.0, BattleBonk is now PWA compatible; this means it is installable as an app for most platforms, including Android and Apple devices, and Windows computer. Simply navigate to the Game page, and if your device supports PWA something similar to the screenshots below should present itself.
DOBO Community, Best Community!
I don't think I would have pursued this project for so long without the encouragement and positivity I've received from the DogeBonk community, thanks to you all!
Best regards, James